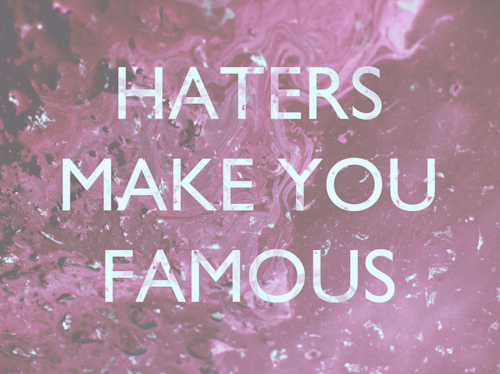 I don't understand why some people gotta hate other people .
I mean , don't they have a life mann ?
It's not cool hating people because you're not that purr-fect you know ?
So , get this .
Do not be a hater , coz' people might hate you more than you hate them .
By the way ,
To all those haters out there , you can't stop me from doing what I do best .
So , yeah . Byee you little bitches :)
Lots of love ,
Maria :)